Full Conference
Full Conference 1-Day
Date/Time: 6 December 2016, 09:00am - 10:45am
Venue: Sicily 2403, Level 1
Location: The Venetian Macao

---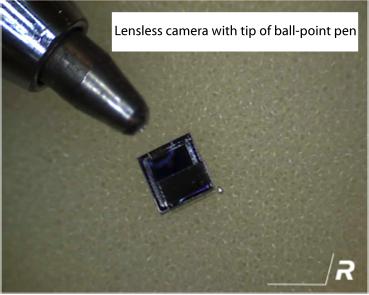 Course: Computational Diffractive Sensing and Imaging: Using Optics for Computation & Computation for Optics
Level: Beginner
Prerequisites: Knowledge of basic image processing algorithms, basic optics and the mathematics of Fourier transforms.
Presentation Language: English
Intended Audience: Image and signal processing researchers and developers
Organizer: Dr. David G. Stork, Rambus Fellow in Rambus Labs, founded two corporate computational imaging groups in Silicon Valley and has published widely in the field and holds 48 patents. He is a Fellow of the Optical Society of America (OSA), Society for Photographic Instrumentation and Engineering (SPIE), International Association for Pattern Recognition (IAPR) and International Academy, Research and Industry Association (IARIA) and Senior Member of IEEE and ACM. His eight books include "Pattern classification" (2nd ed.) with Duda and Hart, and "Seeing the light: Optics in nature, photography, color, vision and holography" with Falk and Brill.
Speaker(s):
David Stork, Rambus, Inc., Rambus

Summary: Fundamentals of computational sensing and imaging, with an overview of application areas and new opportunities for the image processing and graphics communities.