Full Conference
Full Conference 1-Day
Basic Conference
Exhibits Plus
Exhibitor
SIGGRAPH Asia 2016 is proud to host its first VR Showcase program. This new program aims to provide a highly visible and energetic venue to explore emerging trends and applications in virtual reality. The VR Showcase offers exciting opportunities for attendees to delve deep into digital worlds, try state-of-the-art technologies, and experience new approaches for creative expression and collaboration within immersive environments.
Click here to secure your conference pass today.
VR Showcase Chair
Eric Liu
HK Institute of Vocational Education
Hong Kong
VR Showcase Co-Chair
Juan Miguel de Joya
Pixar Animation Studios
USA
Sponsored By: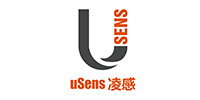 SIGGRAPH Asia 2016 – VR Showcase Co-Chair, Juan Miguel de Joya
Explore the VR Showcase Exhibits to experience the real-time immersion in tomorrow's VR and AR applications. Click here for more information on the SIGGRAPH Asia 2016 VR Showcase Audio Guides.
VR Showcase Talk
Date/Time: 7 December 2016, 4:00pm - 4:30pm
Venue: Ballroom G+J (Experience Hall, Emerging Technologies Talk Area), Level 3
Location: The Venetian Macao
Title: Immersing Viewers In An Illustrated Story
Booth Number: Vrshwcse_0007
Presenter(s):
Robert Chen, Oculus Story Studio
Summary: "Dear Angelica", is a unique project. We wanted to immerse the viewers inside a series of hand-drawn illustrations, and tell a story by artfully transitioning between different drawings. In trying to create this ground-breaking experience, we had to create a brand new pipeline: From inventing the tools to create these 3D illustrations, to processing and animating the drawings, to rendering them in virtual reality.